Consolidate your photos
We all have them; folders, libraries and external hard drives full of photos and movies that we just might have in our current Photos library, right? Or are they really in our library? How can we be sure?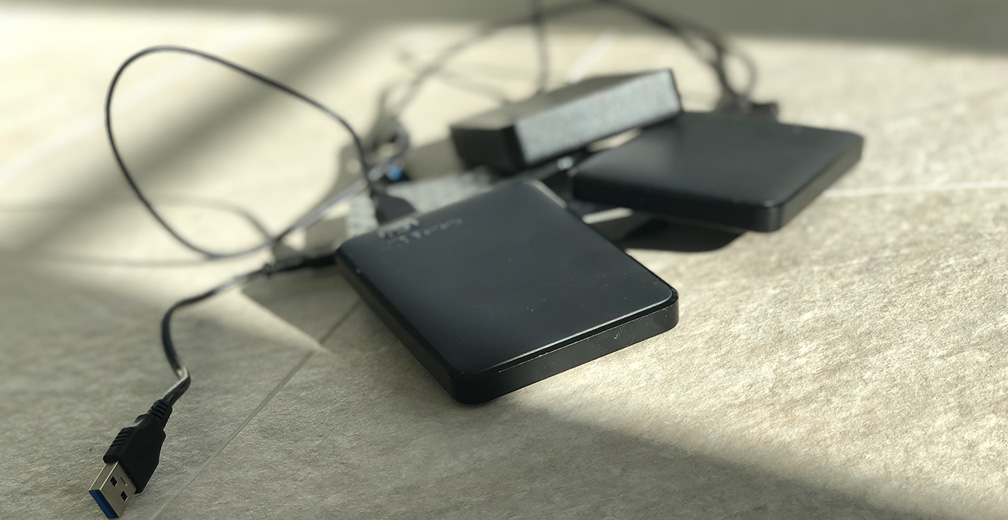 How do I get all my photos into one library?
This is the number one question we get and it is understandable. Over the years, you might have tried to organize your photos in folders or used various applications to manage them, stored them on different computers and hard drives. And finally the photos are everywhere and the task to get them into one Photos Library might seem like an impossible task. And thinking about all those photos that are long forgotten in your Mail.app or Messages.app makes the task just seem undoable.
Photos Finder to the rescue!
Photos Finder is a small and really easy to understand application that makes this task as simple as the click of a button. It will scan your files and folder, Mail.app and Messages.app and find all those photos and movies and automatically import them to the Photos.app.
But will this not turn my library into a total mess?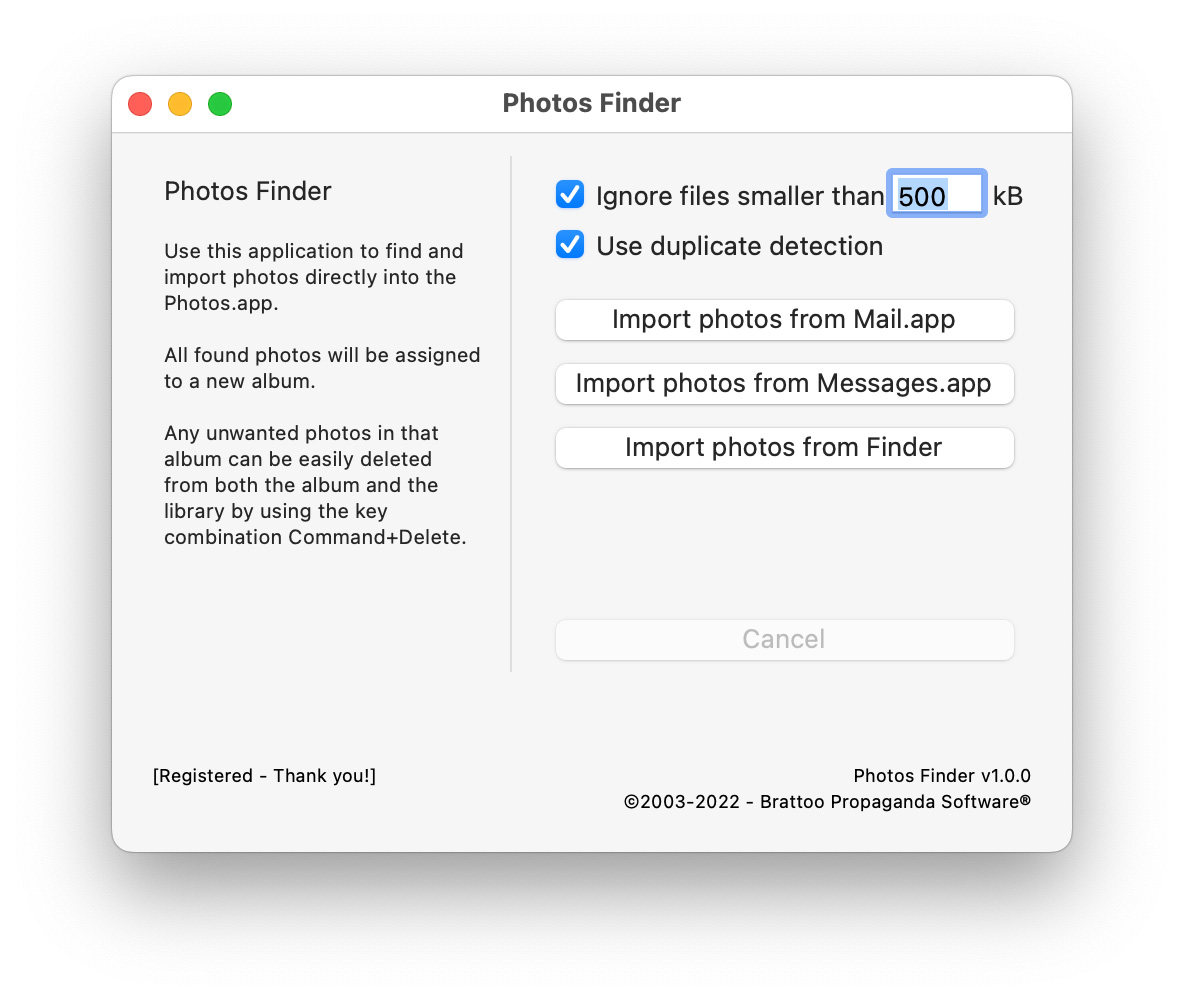 No, Photos Finder has built in duplicate detection and as an extra security it also triggers Photos built in duplicate detection. It also has the option to filters out small photos so that we don't get all of those things like memes, logos and mail signatures that arrive in the email every now and then. It also assign all the imported photos to an album in your Photos Library so that you can easily see exactly what is imported and delete any unwanted photos with the key combination command+delete so that they are deleted from both the album and the library.
System requirements
Mac OS X 10.11, 10.12, 10.13, 10.14, 10.15, 11.x, 12.x or macOS Ventura (13.0)
Photos 1.5, 2.x, 3.x, 4.x, 5.x, 6.x, 7.x or 8.x